Latest News
Greg Brown wins WOS Championship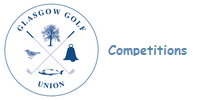 Congratulations to Greg Brown of Cathkin Braes Golf Club who has won the West of Scotland Championship. The competition by the Lanarkshire Golf Association took place at at East Kilbride Golf on Sunday 26th May. Greg's score of 72 74 for a total 146 won in a countback from Paul Gault Haggs Castle 71 75 and Brendan McKenna of Pollok Golf club on 69 77 . The bad weather forecast had obviously deterred a few competitors from turning up at a blustery East Kilbride course, but 38 players did brave the elements. The players to a man praised the excellent condition of the course. First round leader Brendan McKenna led the way with an excellent first round of 69, but rued a 3 putt at the 36th hole which propelled him from 1st to 3rd place. Thanks to East Kilbride Golf Club for hosting the event.
World Handicap seminar dates
The World Handicap System (WHS) is set to launch in 2020 and will replace the six different systems currently in use by over 15 million golfers around the world.
It will bring these together into a single set of Rules for Handicapping, enabling golfers of different abilities to play and compete on a fair and equal basis, no matter where they play.
The R&A and The United States Golf Association (USGA) have developed the World Handicap System to include
Course rating and slope rating
Maximum Handicap of 54
Abnormal course and weather conditions adjustment
Competitive and recreational scores can count for handicap
Handicaps calculated from an average of a player's most recent scores
To help golf clubs prepare for the launch of WHS in 2020, Scottish Golf will be hosting an initial phase of 12 seminars around the country aimed at educating clubs to ease transition to the new system.
Seminars will take place between the 5th August and 29th August 2019. These evening Seminars will take place between 6.30pm and 8.30pm, with two delegates per club with responsibility for handicapping invited to attend.
For more details read the full article here
Senior Championship Glasgow Gailes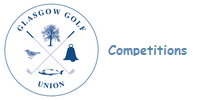 The Seniors Championship was held at Glasgow Gailes on Wednesday 1st May. The weather was steady with some good sunny intervals. 120 competitors from clubs throughout Glasgow enjoyed a great day.
The Seniors Champion for 2019 was Kenny Fraser of Pollok Golf Club with a scratch score of 75.
The Handicap Champion was Alan Stewart of Cowglen Golf Club with a nett score of 69.
Thank you to all the players who took part in the competition, the final scores may be viewed here
New World Handicap system preparation
Golf's new World HandicapSystem, which is designed to bring the game of golf under a single set of Rules for handicapping and provide a more consistent measure of players' ability between different regions of the world, remains on track for implementation from 2020.
Education has begun with events being held in Singapore, South Africa, Great Britain and Ireland, Japan, Argentina, Brazil, Continental Europe, Canada, the Caribbean and the USA.
A secure resource portal has also been launched to provide national associations with a library of different materials that they can use to help support their own education efforts.
Coinciding with this release, the USGA and The R&A will be launching a social media video campaign to remind golfers of the eight key features of the new Rules, and to reveal more details.
More about this article can be found here
Caring for your golf course
You will be amazed at what goes on behind the scenes to prepare the golf course on which you play.
A combination of greenkeeping science and artistry provides the quality of playing surfaces in the relaxing, natural setting that you expect, but your help is also needed to keep the golf course in good condition.
Read this fascinating article from the R&A sustainability library, on how you can help to care for your course here
Scottish Golf and ProDreamUSA partner
Scotland's next generation of male and female golfers are set to benefit from a new partnership announced today between Scottish Golf and the leading US Golf Scholarship Consultancy, ProDreamUSA.
As Scottish Golf's official recommended partner for junior golfers considering a golf scholarship in America, ProDreamUSA will support the National Governing Body in providing a pathway for Scottish golfers by working with them to explore opportunities which will allow them to pursue their aspirations in golf, as well as securing a University degree that will set them up for life.
Scottish Golf recognises that playing golf in the USA provides a terrific platform for young golfers to play full-time while earning a recognised degree or college qualification and today's announcement comes at an exciting time for both Scottish Golf and ProDreamUSA with the top ranked Scottish Woman (Connie Jaffrey), and the top 5 Scottish Men ranked on WAGR either currently playing or having played at College in the USA.
Read the full article here