Latest News
Senior Championship Glasgow Gailes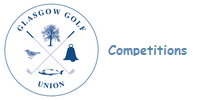 The Seniors Championship was held at Glasgow Gailes on Wednesday 1st May. The weather was steady with some good sunny intervals. 120 competitors from clubs throughout Glasgow enjoyed a great day.
The Seniors Champion for 2019 was Kenny Fraser of Pollok Golf Club with a scratch score of 75.
The Handicap Champion was Alan Stewart of Cowglen Golf Club with a nett score of 69.
Thank you to all the players who took part in the competition, the final scores may be viewed here
New World Handicap system preparation
Golf's new World HandicapSystem, which is designed to bring the game of golf under a single set of Rules for handicapping and provide a more consistent measure of players' ability between different regions of the world, remains on track for implementation from 2020.
Education has begun with events being held in Singapore, South Africa, Great Britain and Ireland, Japan, Argentina, Brazil, Continental Europe, Canada, the Caribbean and the USA.
A secure resource portal has also been launched to provide national associations with a library of different materials that they can use to help support their own education efforts.
Coinciding with this release, the USGA and The R&A will be launching a social media video campaign to remind golfers of the eight key features of the new Rules, and to reveal more details.
More about this article can be found here
Caring for your golf course
You will be amazed at what goes on behind the scenes to prepare the golf course on which you play.
A combination of greenkeeping science and artistry provides the quality of playing surfaces in the relaxing, natural setting that you expect, but your help is also needed to keep the golf course in good condition.
Read this fascinating article from the R&A sustainability library, on how you can help to care for your course here
Scottish Golf and ProDreamUSA partner
Scotland's next generation of male and female golfers are set to benefit from a new partnership announced today between Scottish Golf and the leading US Golf Scholarship Consultancy, ProDreamUSA.
As Scottish Golf's official recommended partner for junior golfers considering a golf scholarship in America, ProDreamUSA will support the National Governing Body in providing a pathway for Scottish golfers by working with them to explore opportunities which will allow them to pursue their aspirations in golf, as well as securing a University degree that will set them up for life.
Scottish Golf recognises that playing golf in the USA provides a terrific platform for young golfers to play full-time while earning a recognised degree or college qualification and today's announcement comes at an exciting time for both Scottish Golf and ProDreamUSA with the top ranked Scottish Woman (Connie Jaffrey), and the top 5 Scottish Men ranked on WAGR either currently playing or having played at College in the USA.
Read the full article here
Scottish Golf Regional Junior Forums
As part of Scottish Golf's plans to develop a new National Junior Framework, the national governing body is delighted to announce that it will be staging a series of regional forums across the country in partnership with the PGA. These events will not only allow Scottish Golf to gather valuable insights from those currently involved on the front line in junior golf, but will also provide PGA professionals, junior convenors and other volunteers engaged in junior golf activity to work collaboratively with Scottish Golf's Development Team on the new framework.
Led by Scottish Golf's Junior Development Manager, Gavin Forrester and Allan Martin, Coach Education Manager for the PGA in Scotland, the forums will provide attendees an opportunity to provide feedback on a range of key topics, including coaching, competitions, club support and schools delivery, through interactive workshops and discussion. The forums will give also delegates the opportunity to share best practice and input into some new concepts, helping to ensure that the framework works for everyone involved.
Read the full article here
Scottish Golf launch Young Persons Panel
Scottish Golf is excited to announce the members of its first ever Young Person's Golf Panel following the group's first meeting at Cluny Clays in Kirkcaldy last weekend.
The Panel was established as part of Scottish Golf's commitment to growing the game and will provide the National Governing Body with a better understanding of young people and society today.
Speaking at the launch event, Gavin Forrester, Junior Development Manager at Scottish Golf said:
"The Young Person's Panel is a huge opportunity to give young people in Scotland a platform to voice their opinions about the sport and the issues or barriers they may face, but it is also an opportunity for them to discuss innovative ideas together that can help overcome these issues.
Read the full article on this story here