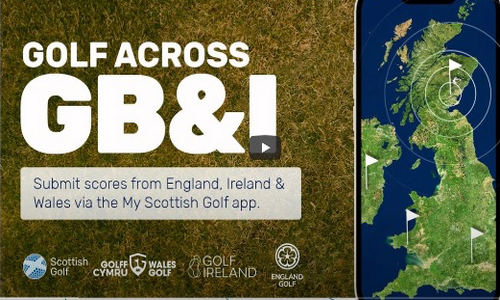 From Tuesday 13 June, golfers in Scotland will be able to post scores back to their handicap record through the My Scottish Golf app from any of the home nations – England, Wales and Ireland.
This means that wherever a golfer is playing in GB&I, their home nation's app will be accept their score and attribute it to their handicap record.
Not only does this allow Scottish golfers to play and post scores outside Scotland, but the added functionality permits golfers from other jurisdictions to attest scores for each other, after playing together.
Get more information here