Latest News
Stephen Rogerson wins Strokeplay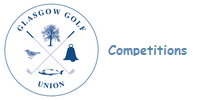 The GGU Strokeplay Championship was held at Bishopbriggs Golf Club on Sunday 14th July. The event was won by Stephen Rogerson of Bishopbriggs, who won at the first extra hole over Andy Fairbairn of Cawder. The CSS for both rounds was 70.
The Club Championship was won by Cawder Golf Club team of Andy Fairbairn, Graham Cross and Alistair Weir with a score of 278. Second were Cathkin Braes team of Greg Brown, Shaun Philbin and Colin Gardner on 279.
The full results may be viewed here
Scottish Golf Development Academy
Registrations for the Scottish Golf Development Academy are now open. What is a Scottish Golf Development Academy?
A Scottish Golf Development Academy is a 50-hour coaching programme with additional non-technical coaching and education modules which are key to improving, not only as a golfer but as an individual.
Ready to take your game to the next level?
The Scottish Golf Development Academy aims to meet the needs of young golfers in Scotland striving to reach their personal golfing potential.
The Scottish Golf Development Academy offers highly qualified coaching advice to bridge the step between ClubGolf stage two coaching and the Scottish Golf Performance Academy programme, although players do not have to be part of stage two to join the programme. Each academy is selected for the quality of its practice facilities and the access to some of Scotland's top coaches.
For more information, visit Scottish Golf here
David Lindsay wins the Summer Meeting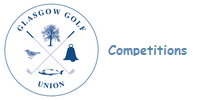 The GGU Summer Meeting was held on Sunday 16th June over Cawder Championship course. 62 players from various affiliated Clubs enjoyed the golf, and despite the intermittent heavy rain and hailstones, it did not dampen the players who all commented on the high quality of the course set up. Thanks again to Cawder Golf Club for hosting the event.
The full results may be viewed here.
Pictured here is the winner of the Summer Meeting Handicap Trophy David Lindsay Cowglen GC with a fine nett 68 being presented with the Trophy by Jim Wilson GGU Vice President.
Get involved - become a volunteer !
Interested in giving back to the game of golf? Perhaps you are looking for a new challenge or want to learn new skills while meeting new people? There are lots of opportunities across the game of golf where you can get involved, from supporting your club committee to helping out at events. For some roles, it helps to have a knowledge of golf, but you don't have to play golf to become a volunteer; clubs need lots of people with a whole range of different skills.
What role would suit you? Think about what skills you could offer to a club and how much time you want to commit. There are plenty of different volunteer roles at clubs throughout Scotland, including:
Committee members – The committee exists to serve the club and to ensure everything runs smoothly so that its members receive the best possible service and experiences. Knowledge in areas of finance, business development, administration and governance are critical to the ongoing sustainability of the club.
Junior organiser – run events to encourage children to get into the game
Coaching – run sessions to teach new players how to play
New member buddy – help new players settle in at your club
Child Wellbeing and Protection Officer – safeguard the welfare of children at the golf club and report concerns
Events, socials and entertainment – plan events at your club such as family open days, new member recruitment sessions and social activities for existing members
Marketing and communications – develop your club's marketing strategy and promotional material. Many clubs need help with marketing and communications, so experience in this area can be invaluable.
Read the full article from Scottish Golf here
Greg Brown wins WOS Championship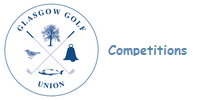 Congratulations to Greg Brown of Cathkin Braes Golf Club who has won the West of Scotland Championship. The competition by the Lanarkshire Golf Association took place at at East Kilbride Golf on Sunday 26th May. Greg's score of 72 74 for a total 146 won in a countback from Paul Gault Haggs Castle 71 75 and Brendan McKenna of Pollok Golf club on 69 77 . The bad weather forecast had obviously deterred a few competitors from turning up at a blustery East Kilbride course, but 38 players did brave the elements. The players to a man praised the excellent condition of the course. First round leader Brendan McKenna led the way with an excellent first round of 69, but rued a 3 putt at the 36th hole which propelled him from 1st to 3rd place. Thanks to East Kilbride Golf Club for hosting the event.
World Handicap seminar dates
The World Handicap System (WHS) is set to launch in 2020 and will replace the six different systems currently in use by over 15 million golfers around the world.
It will bring these together into a single set of Rules for Handicapping, enabling golfers of different abilities to play and compete on a fair and equal basis, no matter where they play.
The R&A and The United States Golf Association (USGA) have developed the World Handicap System to include
Course rating and slope rating
Maximum Handicap of 54
Abnormal course and weather conditions adjustment
Competitive and recreational scores can count for handicap
Handicaps calculated from an average of a player's most recent scores
To help golf clubs prepare for the launch of WHS in 2020, Scottish Golf will be hosting an initial phase of 12 seminars around the country aimed at educating clubs to ease transition to the new system.
Seminars will take place between the 5th August and 29th August 2019. These evening Seminars will take place between 6.30pm and 8.30pm, with two delegates per club with responsibility for handicapping invited to attend.
For more details read the full article here